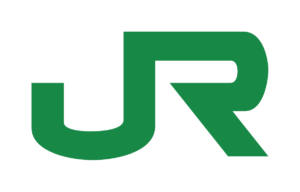 JR East is one of the main companies of the JR Group. Formed in 1987, with the privatization of the National Railways (privatization de jure but not de facto, as JR East was not completely sold to the pubblic until 2002).
Depsite not being the wealthiest or more profitable (wich would be JR Central, due to the Tokaido Shinkansen), JR East is still one of (if not the) most important railway company of Japan.
It operates north of mount Fuji, in the Kanto, Tohoku and Koshin'etsu (Northeastern Chubu, around Niigata) areas.
Depsite having the longest Shinkansen network of the JR Group, JR East's main source of income comes from commuter trains moving people in, out and trough the vast Greater Tokyo Metropolitan Area.
Among it's staggering 83 subsidiaries, (including IT companies, real estate, retail, hotel and resturant businneses) there's J-TREC (former Tokyu Car Co.), one of Japan's main rolling stock manufacturers, and Tokyo Monorail.