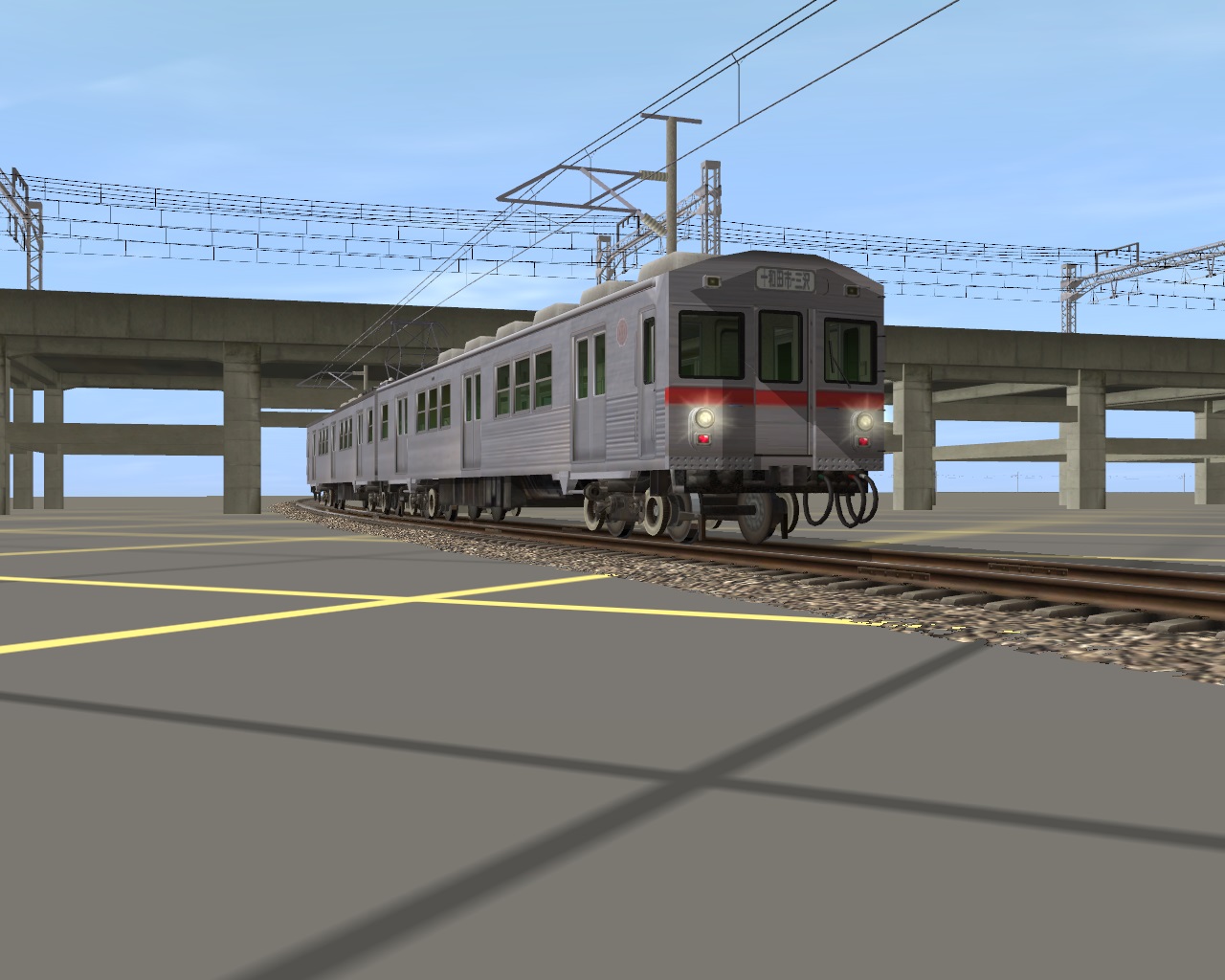 DOWNLOAD This is a reskin of Keimei's Tokyu 7000 Series, avaible on the DLS. All the dependencies used in this model are the original ones.
In 2002, to replace the antiquated KuHa and MoHa 3800 Serieses, Towada Kanko Railway bought six ex-Tokyu 7700 Series cars, wich were former 7000 Series cars built between 1962 and 1965 and modernized between 1987 and 1990 with GTO-VVVF inverters, three-phase asyncronous AC traction motors, air conditioning and new bogeys.
Reformed into three 2-car sets, the cars entered service in the same year, retaining their "7700 Series" classification and Tokyu-era livery.
With the closure of the line in 2012, all six cars were taken out of service and scrapped.
Trivia:
Having introduced it's 7700 Series in 2002, Towada Kanko Dentetsu was the first rural local railway in Japan to buy inverter-controlled stock.