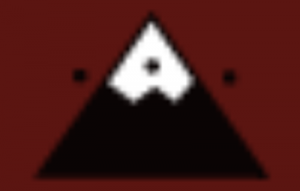 The Watarase Keikoku Railway ("Watarase Valley Railway") was formed in 1988 to take over operations of the Ashio Line from JR East (wich replaced JNR in 1987).
The Ashio Line was opened by the Ashio Railway Co. in 1911 and was brought under JGR (and later, JNR) control in 1918. The line was intended to provide railway service to the Ashio Copper Mines, following the Watarase River valley. In 1973, with the closure of the copper mines, traffic on the line was effectively axed, and by the mid-1980s, plans were made to transfer the line's ownership to a new company.
After the privatization of JNR in 1987, the Ashio Line was provisionally operated by JR East before the definitive handover to the newly-formed Watarase Keikoku Railway on the 29th of March 1989. With the handover, the Ashio Line was cut back from Ashio-Motoyama station to the current terminus of Mato, leaving a 44,1 Km route lenght, and was subsequently renamed as the "Watarase Keikoku Line".
Currently, the Watarase Keikoku railway is operated primarily to shuttle tourists to and from the historical sites of Ashio. For such services, the railway owns a small fleet of nine diesel railcars, four passenger coaches and two diesel locomotives – the latter two being used as the dedicated "Watarase Torokko" tourist train.
Trivia:
The Watarase Keikoku Railway made national headlines in May 2017 when JR East's Kiya E193 was recorded by a railfan derailing on the railway's tracks during a scheduled inspection run. Ironically, the purpose of these inspection runs is to check the state of the tracks to ensure safe operation of all trains.
[TV news report about the accident]
Diesel locomotives


Icons made by Curoka