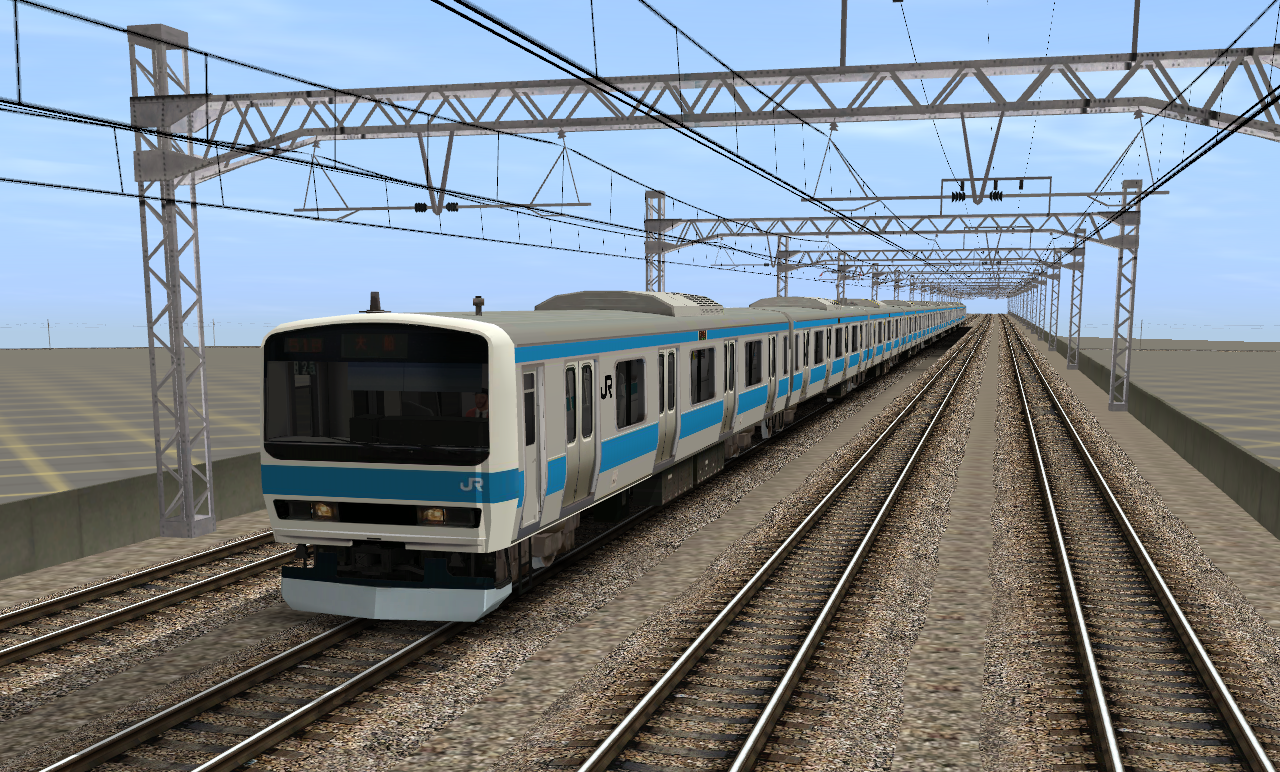 This is a reskin of the E231-500 Series made by Rizky_Adiputra and avaible on his website (jirctrainz.com).
All the necessary dependencies are included in this .rar, included in the original content's package or avaible on the DLS.
DOWNLOAD Stop-gap…
In 2001,  two 209-500 Series sets were transferred from Mitaka depot (Chuo-Sobu Line) to Urawa depot, to supplement 209-0 Series trains during the renovation works of the Keihin-Tohoku Line (wich, among other things, were in preparation for the D-ATC system, wich was enabled in 2004), followed by three more in 2006, to replace the three 209-900 Series prototype sets of 1992.
With the arrival of E233-1000 Series trains in 2007, the small Keihin-Tohoku Line fleet of 209-500s was gradually transferred again, this time to the Musashino Line (except for one set wich was transferred to the Keiyo Line and one wich was returned to the Chuo-Sobu Line, but moved to the Musashino Line as well in 2018).
By late 2009, no 209-500 Series trains no longer operated on the Keihin-Tohoku Line, and the retirement was finally formalized when the last set was moved from Urawa depot on the 24th January 2010.
Trivia:
Set No.15 (209-515) was transferred between depots no less than five times.