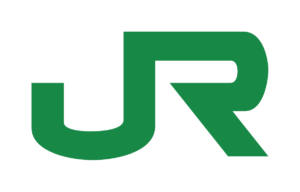 JR East is one of the main companies of the JR Group. Formed in 1987, with the privatization of the National Railways, it operates from north of mount Fuji, all the way up to the Tsugaru Strait, including the fundamental Tokyo Metropolitan area and the Kanto, Tohoku and Koshin'etsu (Northeastern Chubu, around Niigata) rural areas.
Depsite not being the wealthiest or more profitable (wich would be JR Central, due to the Tokaido Shinkansen), JR East is still one of (if not the) most important railway company of Japan, and depsite having the longest Shinkansen network of the JR Group, JR East's main source of income comes from commuter trains moving people in, out and trough the vast Greater Tokyo Metropolitan Area.
Among it's staggering 83 subsidiaries, (including IT companies, real estate, retail, hotel and resturant businneses) there's J-TREC (former Tokyu Car Co.), one of Japan's main rolling stock manufacturers, and Tokyo Monorail.
Shinkansen 
Tohoku Shinkansen
Yamabiko, Nasuno and Aoba services


Super Yamabiko services

Komachi services (via Akita Shinkansen)


Tsubasa services (via Yamagata Shinkansen)


Joetsu Shinkansen, Gala-Yuzawa Line
Asahi services

Toki and Tanigawa services




Nagano/Hokuriku Shinkansen
Asama services

Non-revenue earning rolling stock
All Shinkansen Lines

Tohoku, Joetsu and Nagano Shinkansen Lines only

Tokyo Area main urban, suburban and commuter lines
Yamanote Line


Keihin-Tohoku Line, Negishi Line




Chuo Line, Ome Line, Itsukaichi Line
Azusa and Kaiji Limited Express services (Tokyo to Matsumoto and Nagano)





Rapid Services (Tokyo to Takao, some services up to Otsuki)

Chuo Main Line "Eastern Section" (Takao to Shiojiri, some services down to Tachikawa)



Fuji Excursion and various charter trains


Chuo-Sobu Line






Trough-Services with the Tozai Subway Line



Saikyo Line
Trough-services with the Kawagoe Line and the TWR Rinkai Line

Tokaido Main Line (Rapid Service), Ito Line




Yokosuka Line, Sobu Line Rapid Service
Local and Rapid services


Sanzami, Wakashio, Shiosai and Ayame limited express services

Joban Line 
Htiachi limited express (Ueno to Sendai)

1500v DC-only commuter EMUs (Ueno-Toride section only)

Trough-services with the Chiyoda Subway Line (1500v DC Ayase-Toride section only)

Suburban multivoltage EMUs (1500v DC / 20Kv 50hz AC section up to Mito station)




Yokohama Line
some trough-services with the Negishi Line

Nambu Line




Keiyo Line
trough-services with the Musashino Line




Special limited express services and charter trains

Musashino Line
trough-services with the Keiyo and Chuo Rapid Lines
Local Services





Musashino Rapid Service


Tokyo Area secondary commuter, suburban and local lines
Kawagoe and Hachiko Lines





Sagami Line

Tsurumi Line

Sobu Main Line, Sotobo, Uchibo, Togane and Kashima Lines
Sanzami, Shiosai, Wakashio and Ayame limited express services

Local and Rapid services



Narita Line
trough-services with the Joban Line and the Kashima Line




Ryomo, Joetsu and Takasaki Lines



Utsunomiya Line
Nikko limited express service (trough-running with the Tobu Nikko Line)


Local services (whole line)



Local services (Utsunomiya to Kuroiso section only)


Nikko Line

Mito Line



Tohoku Area
Joban Line, Tohoku Main Line and related branchlines
Hitachi limited express (Ueno to Sendai)

Local services (AC/DC multivoltage trains – for services north of Mito)



Local services (AC-only trains)

Tsugaru Line
Hakucho limited express (Shin-Aomori to Hakodate via the Seikan tunnel)

Ou Main Line
1435mm standard-gauge section 
Akita Shinkansen Komachi services (via Tohoku Shinkansen)


Yamagata Shinkansen Tsubasa services (via Tohoku Shinkansen)


"Yamagata Line" (Yamagata-Shinjo) standard gauge services

1067mm narrow-gauge section 
Kamoshika limited express (Akita to Aomori)

Local services


Ban'etsu West Line
Viva Aizu limited express (Koriyama to Aizu-Wakamatsu)

Local services


Senseki Line (1500v DC)


Nagano Area
Shin'etsu Main Line, Chuo Main Line, Shinonoi Line, Oito Line
Azusa and Kaiji limited expresses (Tokyo to Matsumoto and Nagano)





Asama limited expresses (Ueno to Nagano or Naoetsu)

Hakusan and Noto limited expresses (Ueno to Kanazawa)

Local services





Niigata Area
Shin'etsu Main Line, Echigo Line, Hakushin Line
Inaho, Hokuetsu, Kubikino and Minori limited expresses 

Local services





Yahiko Line

Non-region-specific
Charter trains

Diesel Locomotives






Non-Revenue-earning rolling stock
Inspection trains

Experimental and testbed rolling stock

Depot and maintainance works dedicated shunters




Training rolling stock




Train icons made by Curoka