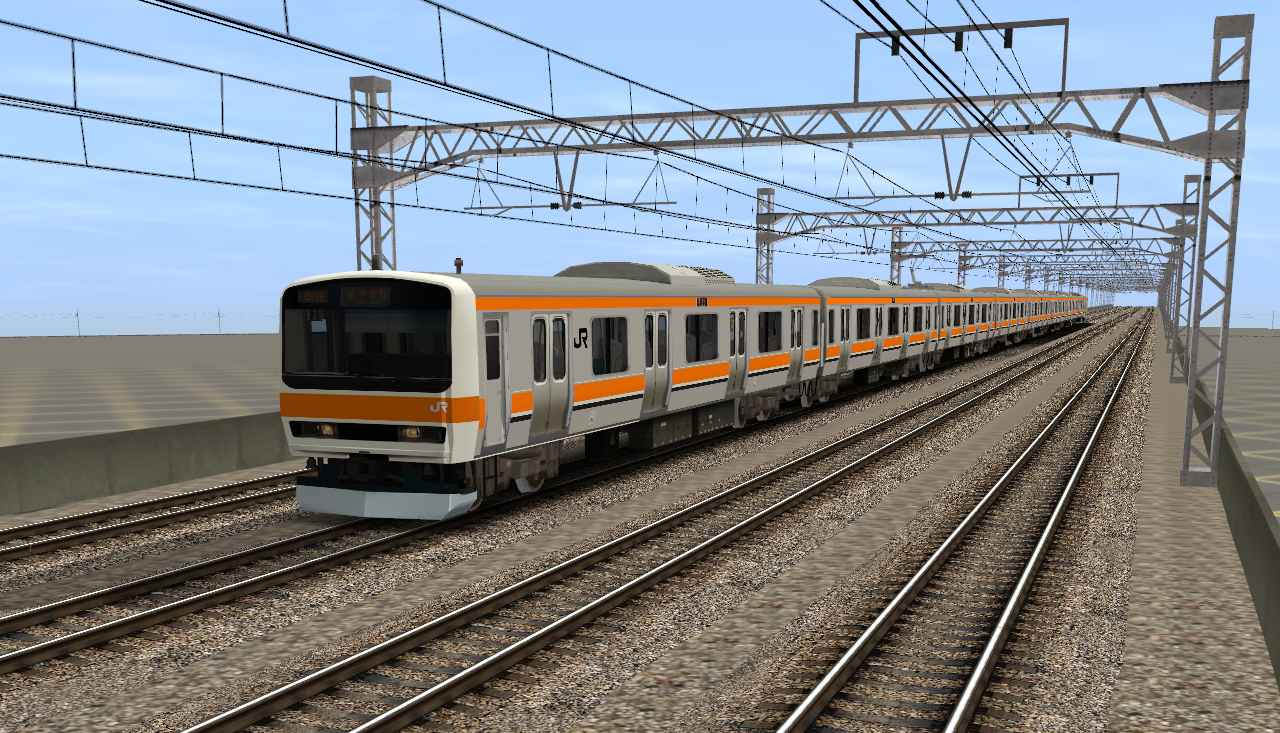 This is a reskin of the E231-500 Series made by Rizky_Adiputra and avaible on his website (jirctrainz.com).
All the necessary dependencies are included in this .rar, included in the original content's package or avaible on the DLS.
DOWNLOAD The 209-500 Series entered service on the Musashino Line in 2010, to supplement the 205 and 205-5000 Serieses and to increase the frequency of the passenger services on the line (the Musashino Line primarily serves as a freight train bypass).
Reduced from 10 to 8 car sets, almost all of the original 209-500s built for the Chuo-Sobu Line were reunited on the Musashino Line, ending almost a decade of continuous transfers between lines and depots.
With the 205 and 205-5000 Series trains being sold to Indonesia, and the slow-paced introduction of E231-0 Series (themselves too former Chuo-Sobu Line trains) as replacement, the 209-500 Series's ordeal seems to have ended, and now these stop-gap trains may have found a line where to stay for the forseeable future.