Emilia-Romagna Region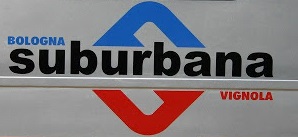 Ferrovia Bologna-Vignola "Suburbana"
A small railway company connecting Bologna station to the town of Vignola with a single-tracked, electrified railway line. Originally opened as the Casalecchio-Vignola Line in 1938, passenger services were operated by the ATC company until 1967, when they were abandoned.  The line continued to be operated for freight trains only until it's definitive closure in 1995.
It was modernized and re-opened in 2003 (with trains now running to Bologna Centrale station) as part of Bologna's metropolitan railway service. It was operated by a newly-formed company, the Bologna-Vignola Railway, wich was nicknamed "Suburbana" ("Suburban") due to to the scope of it's services. In 2009, the Bologna-Vignola Railway was absorbed by the Ferrovie Emilia-Romagna.
Campania Region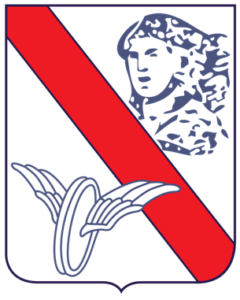 E.A.V. (Ente Autonomo Volturno)
Fully owned by the Campania Region, EAV (Ente Autonomo Volturno – "Volturnean Autonomous Agency") was founded in 1899 as an hydroelectric power company. In 2012, all regional railways operating in Campania were merged by order of the regional government into the EAV. As of today, EAV manages the ex-Circumvesuviana narrow-gauge network and the standard-gauge ex-SEPSA and ex-Alifana/MetroCampania NordEst lines.
EAV ha suffered, and is still suffering from severe financial problems and a dreadful management, being known as one of the worst railway companies in italy. The ex-SEPSA Cumana and Circumflegrea lines are constantly ranked (tie-in with ATAC's Roma-Lido Line) as Italy's worst railway line.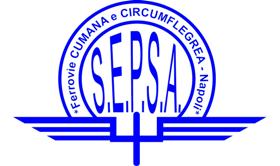 S.E.P.S.A.
The SEPSA (Società per l'Esercizio di Pubblici Servizi Anonima – "Anonymous agency for the operation of pubblic services") operated a 56Km-long network composed of two parallel partly-single-tracked and electrified lines serving the western part of Napoli, running from Napoli-Montesanto station to Torregaveta. In 2012 it was absorbed by the EAV company.

MetroCampania Nord-Est
Formed in 2005 with the restructuration of the Alifana Railway, MetroCampania NordEst operated the single-tracked and non-electrified Alifana Alta ("upper Alifana") railway and the Napoli-Aversa "Arcobaleno (rainbow)" Line, Italy's first "rapid railway" (a suburban or a regional line built to subway standards). In 2012 it was absorbed by the EAV company.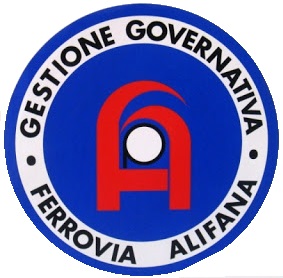 Ferrovia Alifana
Operated the "Alifana Alta" railway (the "upper" section of the Alifana Railway – the "lower" section was closed in 1976), a single-tracked, non-electrified line branching off the FS Roma-Napoli Line at Santa Maria Capua Vetere and running along the Alifana plain (from wich the railway takes it's name), terminating at Piedimonte Matese.
Originally opened between 1913 and 1914,it was operated by several different companies (CFNI, TPN, CTP…) until 1986, when the Alifana Railway came under the management of the Italian government. In 2005, it was restructured into the MetroCampania NordEst company.