Fukushima Prefecture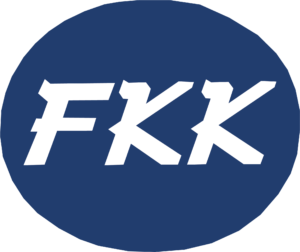 Fukushima Kotsu
Also known with it's english name of "Fukushima Transporation", it's mainly a bus company serving the surroundings of Fukushima city and the namesake prefecture, but also operates the iizaka line, a 9.2Km long, single-tracked and electrified at 1500v railway line wich connects Fukushima station with the hot springs town of Iizaka, and acts as Fukushima city's very own urban railway.
Gunma Prefecture

Joshin Electric Railway
Also known simply as the "Joshin Railway", it operates a single 33,7Km-long line, all single-tracked and electrified at 1500v DC wich connects Takasaki station to Shimonita Station. Joshin Railway is notable for it's variegated rolling stock fleet, wich includes both second-hand stock bought from Seibu Railway and JR East and "bought-new" trains with an unique appearance.
Saitama Prefecture

Chichibu Railway
A rural railway operating in northen Saitama Prefecture. It's 1067mm gauge network is electrified at 1500V and composed by the 71 Km-long main line plus a freight-only branch.
Chichibu Railway operates one of the last regular freight services for a third-sector railway, carrying limestone from Mount Buko. It also operates the SL Paleo Express, a tourist train hauled by a steam locomotive, one of the first of it's kind.
Chiba Prefecture

Ryutetsu (Nagareyama Line)
One of Japan's smallest independent railway companies, Ryutetsu operates the 5,7Km-long, single-tracked and electrified Nagareyama Line, wich branches off the Joban Line at Mabashi Station and runs to Nagareyama Town. The line operates essentially as a commuters' shuttle, carrying Nagareyama residents to and from the Joban Line.
Yamanashi Prefecture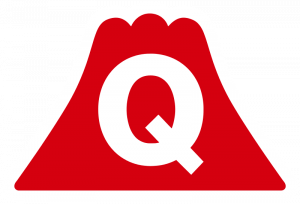 Fuji Kyuko Railway
Also known by it's nickname of "Fuji-Q" or by the "Fujikyu" contraption, it operates the 26,6Km-long Fujikyu Line, wich connects Otsuki station on the Chuo Line to Kawaguchiko, on the northern side of Mount Fuji. Originally founded as the Fuji Electric Railway in 1926, the company garudally evolving into a financial conglomerate, the "Fujikyu Group". 
Shizuoka Prefecture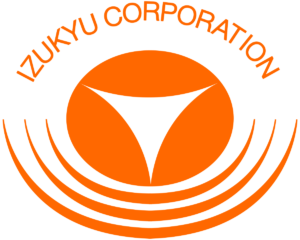 Izu Kyuko Railway
A subsidiary of Tokyu Corporation, it was opened in 1961 to connect the popular tourist spots of Izu Peninsula to the Tokyo Area, after a ferocious commercial battle between Tokyu, Seibu and Odakyu railways, known as the "Hakoneyama War".
It operates a single 45 Km-long line that runs between Ito and Izukyu-Shimoda, wich is basically, a southward extension of the Ito Line (itself a Tokaido Main Line branchline). The two lines operate jointly, in fact, JR East (and earlier on JNR) operates regular express services all the way from Shinjuku or Tokyo to Izukyu-Shimoda.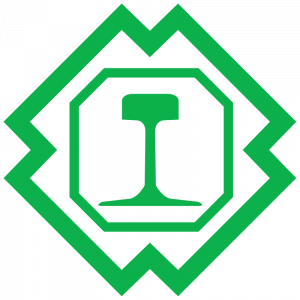 Izuhakone Railway
A subsidiary of Seibu Railway, the Izuhakone Railway was formed in 1957 as a merger between two separate companies that had been subsidiaries of Seibu Railway for quite sometime.
The company operates two separate and distinct lines, the 9,6Km-long Daiyuzan Line (from Odawara to Daiyuzan) and the 19,8Km-long Sunzu Line (from Mishima to Shuzenji). Both lines are single-tracked and electrified. The railway's ridership is primarily formed of tourists, heading to the various resorts of Mount Hakone and the Izu Peninsula.
Nagano Prefecture

Nagano Electric Railway
Also known as "Nagaden", it's a local railway running in the mountains around Nagano. Originally running a large network of almost 70 Km, due to declining ridership, almost half of it was closed between 2002 and 2012, leaving only the 33.2 Km main line from Nagano to Yudanka.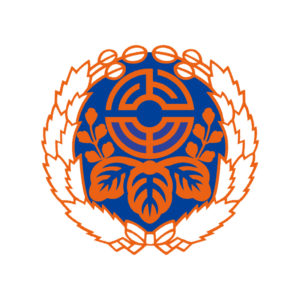 Ueda Electric Railway
Part of the broader Ueda Kotsu company (itself a subsidiary of Tokyu Corporation), it operates the Bessho Line, a 11.6 Km-long single-track line electrified at 1500V, wich connects Ueda city to the hotsprings of Bessho (Bessho-Onsen).
Shiga Prefecture

Ohmi Railway
The oldest private railway in Shiga Prefecture, Ohmi Railway operates a small 59,5Km-long 1067mm gauge network fully electrified at 1500v DC. Ohmi Railway's network runs roughly parallel to the Tokaido Main Line and is formed of the 47,7Km-long Main Line (from Maibara to Kibukawa on the Kusatsu Line) plus two branches, the 9,3Km-long Yokaichi Line (from Ohmi-Hachiman to Yokaichi) and the 2,5Km-long Taga Line (from Takamiya to Taga Taisha-Mae).
Mie Prefecture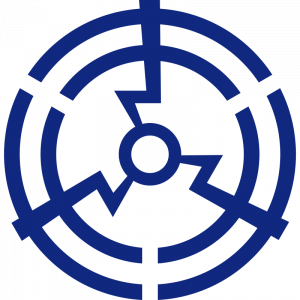 Sangi Railway
Formed in 1928 as a freight-only railway for a cement plant, Sangi Railway currently operates a 48Km-long network formed of two unconnected lines (both entirely electrified) with different gauges: the "original" 27,6Km-long 1067mm-gauge Sangi Line (over wich both passenger and freight services are operated) and the 20,4Km-long 762mm-gauge Hokusei Line, wich the company took over from Kintetsu Railway in 2003.
Shimane Prefecture

Ichibata Electric Railway
Also known as "Bataden", it operates a 42 Km-long network electrified at 1500V and composed of the main Kita-Matsue line (33.9 Km) from Izumo to Matsue (via the north shore of Lake Shinji) and a branch line (the Taisha Line – 8.3 Km).
Toyama Prefecture

Toyama Chiho Railway
Also known as "Chitetsu", it's a rural railway operating south-east of Toyama City, with a network around 100Km composed of three 1067mm "true" railway lines electrified at 1500V DC and the Toyama City Tram.
The Toyama Chiho Railway is relatively unknown, depsite it's extremely variegated fleet, wich includes the last operating examples of two of Japan's most famous private railway's limited express trains: the Seibu 5000 Series and the Keihan 3000 Series.
Ishikawa Prefecture

Hokuriku Railway
Also known as "Hokutetsu", it operates a small  a 20,6Km-long network made up of two unconnected lines: the 6.8Km-long Asanogawa Line, electrified at 1500V DC, and the 13.8Km-long Ishikawa Line, electrified at 600V DC. Originally formed in 1943 as a government-mandated merger of all railway companies operating in Ishikawa Prefecture, the vast majority of it's network was closed in the 1960s and 1970s.
Okayama Prefecture

Mizushima Rinkai Railway
Operates a network formed of the 11,2Km-long Mizushima Main Line and it's branches wich connect the San'yo Main Line at Kurashiki to the Mizushima port area. The company operates both freight and passenger services on it's network, the latters being run with a variety of diesel railcars, including some rare ex-JNR serieses for wich the railway is famous.
Kumamoto Prefecture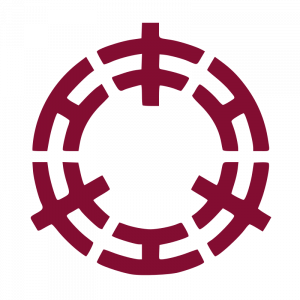 Kumamoto Electric Railway
Operates a small, pictoresque 13,1Km-long network made up of the 10,8Km-long "main" Kikuchi Line and the 2,3Km-long "branch" Fujisaki Line. Both lines are electrified at 600V DC.
Originally opened as a tramway network, the Kumamoto Electric Railway gradually transitioned to "heavy rail" operations between the 1950s and the 1980s, but evidence of it's "tramway past" persist and are still well evident.