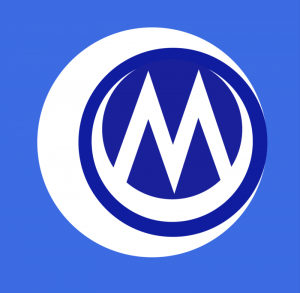 Chiba Urban Monorail operates the namesake "Y-shaped" monorail system in Chiba City, wich is formed by two numbered lines: the 3,2Km-long Line 1 wich runs between Kenchomae and Chibaminato and the 12Km-long Line 2, wich runs between Chiba station and Chishirodai.
The line numbers are however relative, and restricted to planning documents and so on – in practice no trains terminates at Chiba station (except the first and last train of the day), with all Line 2 services continuing beyond Chiba station towards Chibaminato. Schedules are rather dire for an urban railway, with Line 1 running at a 12-minute frequency (essentially two trains shuttling back and forth) and Line 1 running at a 15 minute frequency.
The monorail was planned, among many other alternatives, in the early 1980s as a way to provide an alternative to car transport on Chiba's congestioned roads for residents of the new Danchi housing developments that had been built in the past decades further inland. The choice fell on the monorail, in particular the unusual suspended SAFEGE system, whose production licenses were held by Mitsubishi.
The first section of the monorail, between Chishirodai and Sports-Center (serving the namesake sports center with it's various stadiums), opened on the 23rd of March 1988, with six intermediate stops, including Doubutsukoen (serving the Chiba Zoo), where the depot was located, and Haga station, the interchange with JR East's Sobu Line. In fact, as the "Initial System" opened, it basically acted as a feeder to the Sobu Line, running almost exactly transversal to it.
On the 12th of June 1991 the line was extended southwards, from Sports-Center to Chiba station (plus four intermediate stations), the interchange with most JR Lines and the Keisei network. Initially the line terminated at a provisional platform north of the JR tracks, but on the 1st of August 1995, with the extension to Chibaminato (including an intermediate station at Shiyakushomae, serving the City Hall) the provisional platforms were closed and the current Chiba Monorail station opened. Finally, on the 24th of March 1999 the network reached it's current status with the opening of the branch line between Chiba and Kenchomae (the offices of the prefectural government), with two intermediate stations.
Plans for further extensions were made, including an additional branch from Anagawa station towards Inage, via Keisei-Inage (on the Keisei Chiba) and Inakgekaigan (on the Keiyo Line) stations and a eastwards extension of Line 1 towards the JCHO Chiba Hospital. However, both plans have been definitely shelved due to the extremely dire financial situation of the company.
Line 1 & Line 2