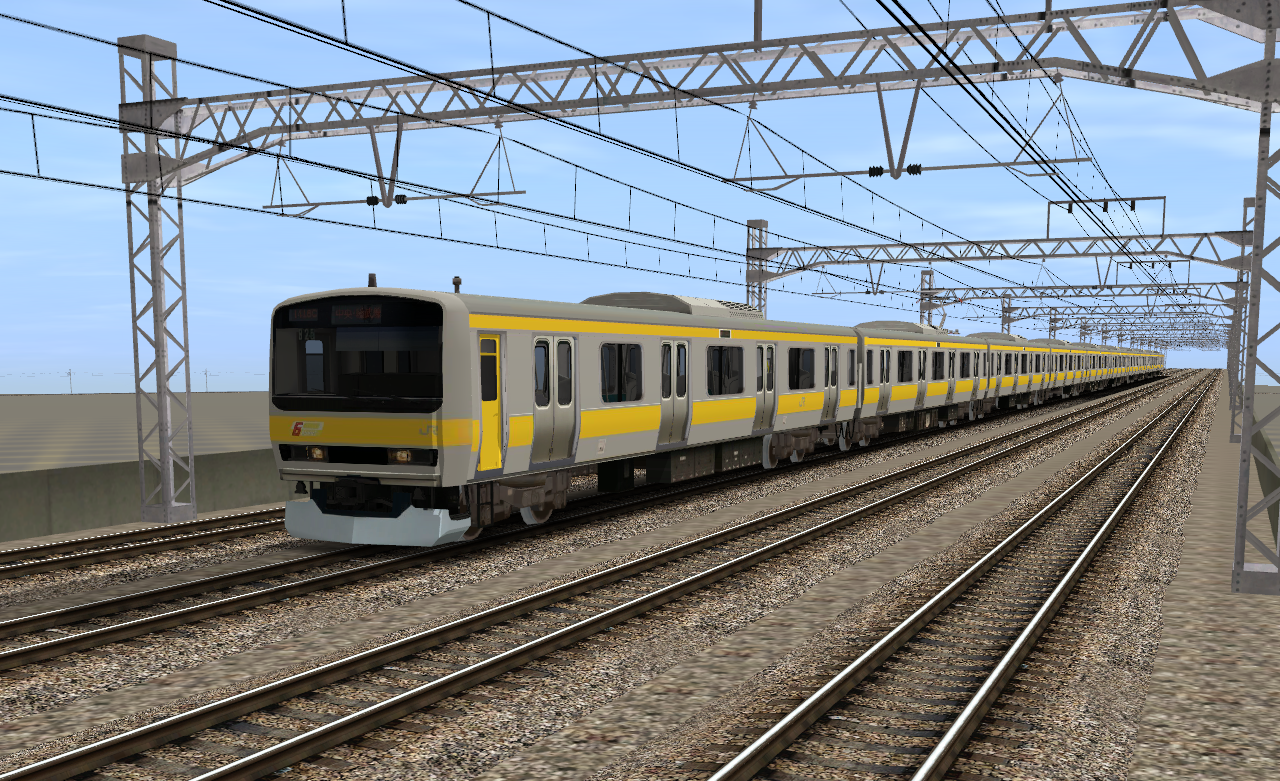 This is a reskin of the E231-500 Series made by Rizky_Adiputra and avaible on his website (jirctrainz.com).
All the necessary dependencies are included in this .rar, included in the original content's package or avaible on the DLS.
DOWNLOAD Full-production E231s finally enter service
Based on the prototype E231-900 Series, the first 43 sets of the full-production E231-0 Series, JR East's new standardized design for the Tokyo Area, were introduced on the Chuo-Sobu Line in March 2000, replacing older 103 Series and displacing the 201 and 205 Series to less heavily utilized lines and completing a much needed rolling stock standardization on the line.
Another E231-0 Series set entered in service in 2002 and two more in 2006, for a total of 46 10-car sets in operation.
10 and 5-car sets E231-0 Series sets were also introduced on the DC-only section of the Joban Line in 2002.
The E235 Series messes up JR East's lines.
With the E231-500 Series being displaced (by the E235 Series) from the Yamanote Line starting from 2014, they were refurbished and transferred to the Chuo-Sobu Line, displacing E231-0 Series sets, some of wich were reformed into 8-car sets and transferred on the Musashino Line, and other were converted into 4-car E231-3000 Series sets for use on the rural Kawagoe and Hachiko Lines from 2017 onwards.