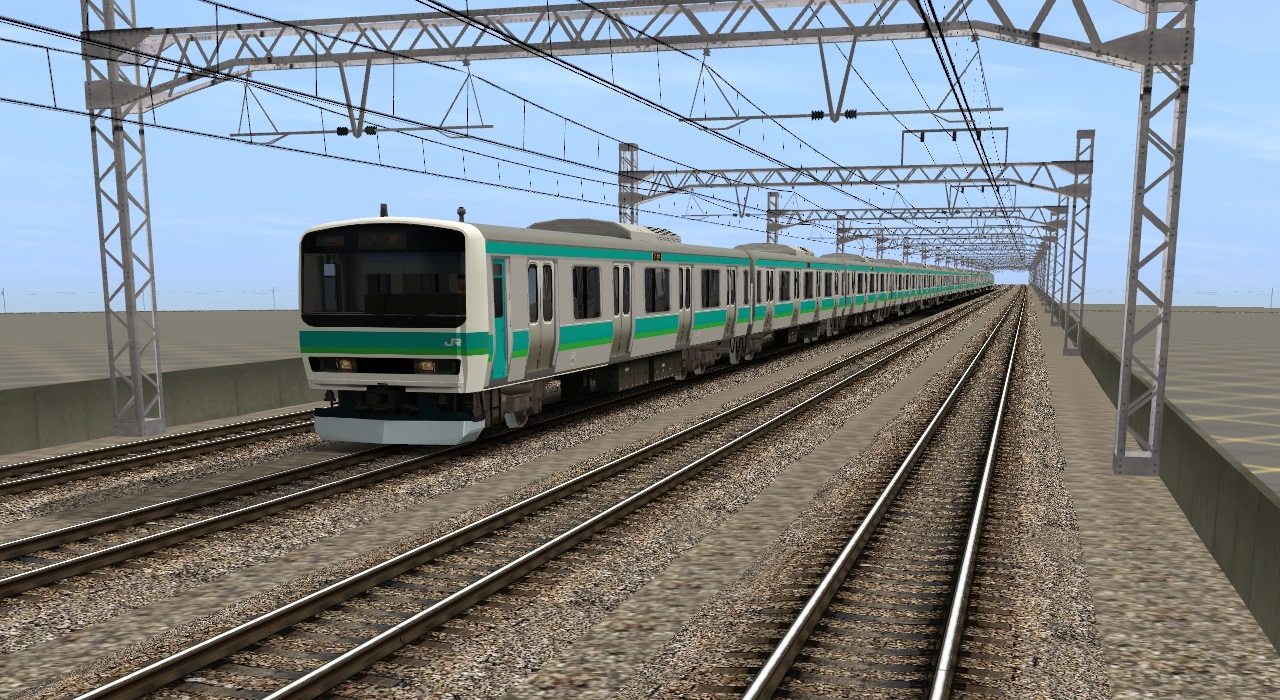 This is a reskin of the E231-500 Series made by Rizky_Adiputra and avaible on his website (jirctrainz.com).
All the necessary dependencies are included in this .rar, included in the original content's package or avaible on the DLS.
DOWNLOAD Another line in need…
In the early 2000s, the Joban Line (or atleast the DC-only "Rapid" section from Ueno to Toride) wasn't much changed from the mid-1960s, as the rolling stock on the line was essentially composed by the 103 Series (introduced in 1967, but of 1963 design) and the AC/DC multivoltage 415 Series of 1965 (with the excepiton of the four 10+5-car sets of the AC/DC multivoltage E501 Series of 1995).
A replacement was urgently needed for the 103 Series, so in 2002 the Joban Line became the second to recieve the brand-new E231-0 Series trains (the first being the Chuo-Sobu Line), and the first to use them on skip-stop rapid services.
Manufactured by JR East's own Niitsu Works, a total of 17 10-car sets and 19 5-car sets were introduced on the line between 2002 and 2005, replacing the 103 Series by 2006.
In 2017, several cars from two former Chuo-Sobu Line sets were used to create two new 10-car sets for the Joban Line, bringing the total to nineteen 10+5-car sets.
Formerly terminating at Ueno, with the opening of the Ueno-Tokyo connector line in 2015, some Joban Line trough-service E231-0 Series trains now terminate at Shinagawa station.
At present there are no plans to replace the E231-0 Series on Joban Line duties.