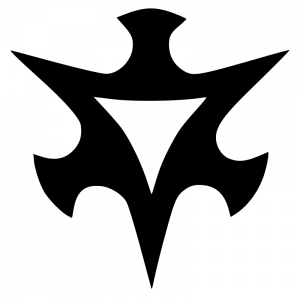 The Kyoto Municipal Transportation Bureau operates the city's pubblic transport network, wich is formed by the 2-line, 31Km-long municipal subway and the vast bus network.
Formed in 1912, when the Kyoto city council began to build it's own tramway lines, in partial competition with the privately-owned Kyoto Electric Tramway lines (opened in 1895 as the first tramways in Japan), wich were later outright acquired by the city council in 1918.
Bus services began in 1928 and trolleybus service followed suit in 1932, gradually replacing the least profitable tramways. After the 2nd world war, in 1947, the Kyoto Municipal Transportation Bureau was reorganized to it's current form.
During the post-war economic boom, with the number of cars on the road increasing evry year, most unprofitable lines were closed, with the trolleybusses making their demise in 1969. Tramways survived for a decade more, but by the late 1970s they were no longer able to handle the increasing congestestion, thus it was decided to replace them with a subway network.
Tram services were discontinued in 1978 and three years later, in 1981, the first section of the first subway line, the Karasuma Line was opened.
As of today, the Kyoto Municipal Transportation Bureau operates  two subway lines: the 13,7Km-long north-south Karasuma Line (opened in 1981 with the last extension made in 1997) and the 17,5Km-long Tozai Line (opened in 1997 with the last extension made in 2008).
Both lines run on 1435mm gauge, are fed by 1500v DC overhead catenary and both also have trough-running services with major private railways: the Karasuma Line with the Kintetsu Kyoto and Nara Lines and the Tozai Line with the Keihan Keishin Line.
However, while the Karasuma Line is a proper "full-size" subway with 20m-long cars, the Tozai Line is an unique "intermediate-size" subway line, a middle-way between a linear-motored subway and a full-size one. All stations on the Tozai Line are also equipped with full-height platform screen doors, as the line is operated with ATO.
Besides the subway, the Kyoto Municipal Transportation Bureau also operates the city's extensive bus network, formed of 81 routes serving a total of 707 stops and operated with a fleet of 808 busses manufactured by Nissan, Isuzu, Mitsubishi and Hino.
Trivia:
The Kyoto Subway is the only one in Japan where the 100% of the lines (two out of two) has trough-services with other railways. It's also one of the three subway networks* not to have any 1067mm gauge lines (the other two are the nearby systems of Osaka and Kobe).
*excluding the Sapporo Subway, wich runs on rubber tyres.
Karasuma Line – trough-services with the Kintetsu Kyoto and Nara Lines