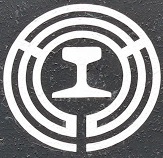 Opened in 1928, the Seino Railway is one of Japan's smallest railway companies, it operates a tiny 1,3Km-long line connecting Mino-Akasaka Station (the terminus of a 3,4Km-long branch of the Tokaido Main Line) to the Saruizawa freight station. Originally, the company had a little-more-large 3Km-long network formed of two lines, the 1,3Km-long Ichihashi Line and the 1,9Km-long Hirui Line, but as of today, only the former is in operation.
The raison d'etre of the railway is transporting high-quality limestone from the quarries of mount Kinsei to Mino-Akasaka Station, where it is loaded on a JR Freight train for nationwide distribution. The railway also briefly run a passenger service between 1930 and 1945, using a gasoline railcar leased from JGR.
To run freight services on the tiny network, the Seino Railway owns a small fleet of three diesel locomotives: two DD40s (nos. 402 and 403), built in the mid-60s and one DE10 (no.501 – formerly 148), bought second-hand from the JNRSC, the "JNR Settlement Corporation", a government entity that had the task to physically split JNR assets between the seven newly-formed JR companies, mostly by reassigning rolling stock and transferring land and line ownership and also to reduce the huge debt inherited from JNR by selling off surplus rolling stock.
Currently, only DD403 is in operation – DE10 501 has suffered an engine failure and it's stored out-of-service, while DD042 is currently operable, but it's kept stored as well due to a drastic reduction in freight traffic.
Trivia#1
Seino Railway's Ichihashi Line briefly crosses thru Ishibiki Shrine's premises, a few meters from it's Torii gate, making it a well-known "photo-spot" among railfans. 
Trivia#2
The company is the largest shareolder of the nearby Tarumi Railway
Diesel Locomotives