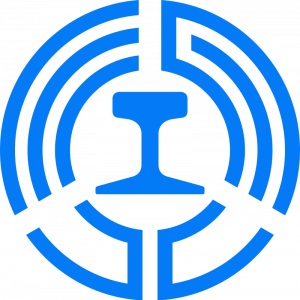 The Tarumi Railway company was founded in 1984 to take over operations from JNR on the 24,6Km-long Tarumi Line in Gifu prefecture.
The Tarumi Line was originally intended to connect Ogaki in Fukui prefecture to Kanazawa in Ishikawa Prefecture, running via Ono. Construction of the line began in 1935, was interrupted by the second world war and resumed in 1952, with the first section of the line, between Ogaki and Tanigumiguchi stations (21,6Km) opening in 1956. Two years later, the line was extended by 2Km, reaching Mino-Komi (current Komi station). Construction continued towards Kanazawa, but was eventually abandoned in 1979.
With the passing of the JNR Reconstruction Act in 1980, the Tarumi Line was the first to be designated as a "specified local line", in other words, a loss-making line shortlisted for closure or handover to an ad-hoc-founded regional ailway company.
Thus, as the first "designated local line", the Tarumi Line was handed over to the newly-formed Tarumi Railway on the 6th of October 1984. To "save" the line, the Tarumi Railway began to use "aggressive" mesaures such as increasing the trains' frequence, wich in turn greatly improved the line's convenience for passengers and thus ridership.
Thanks to these mesaures, an all-too-probable closure of the line was avoided, and in 1986 it even resumed construction of the line, with 10,9Km and six new stations opening in 1989.
A considerable part of the Tarumi Railway's revenue, around 40%, came from freight traffic, wich mainly consisted of cement tanker cars, owned by Sumitomo Cement. The Tarumi Railway was also unusual in it's passenger operations: peak-hour services were operated by locomotive-hauled passenger cars, with railbus being used only on off-peak hours.
However, in 2006, Sumitomo Cement decided to switch from trains to trucks, with Tarumi Railway's freight services ceasing later that year. The axing of a considerable income source, predictably, had serious effect on the railway itself, with the distinctive loco-hauled passenger trains being discontinued in 2006 as well.
Nowdays, the Tarumi Railway operates with railbusses and light diesel railcars only, and it's financial situation is no longer as (relatively) rosy as it was in the 1990s, being rather on-par with many other struggling rural railways.
Diesel Locomotives




Icons made by Curoka