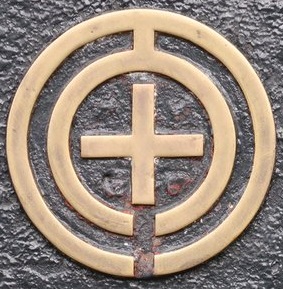 The Tokachi Railway was founded in 1923 in Ohbiro, Hokkaido to transport sugar beets to a processing plant. Originally a large 762mm narrow-gauge network, wich at it's peak was the largest private railway in Hokkaido, most of it closed during the post-war decades, as the narrow-gauge steam-hauled trains were replaced by qucker and more flexible trucks.
The parts of the network that survived the first "wave" of closures were eventually regauged to 1067mm, and an attempt at modernisation was made. In 1977, the Tokachi Railway closed it's last "porperly-owned" line, leaving only a short 5,4Km-long line belonging to the Ohbiro Industrial Development Corporation, connecting Ohbiro Station to the western industrial areas, where the Tokachi Railway operated on a contract base, shuttling hoppers loaded with sugar or tank cars loaded with oil to and from the Ohbiro freight yard to a Nippon Beet Sugar Co. processing plant or the Nisseki (Nippon Oil, today's ENEOS) Ohbiro oil storage facility. Containers were also occasionally transported on the line.
In 2012, ENEOS deicded to close the Ohbiro oil storage facility, and with the revenue coming from the services operated for Nippon Beet Sugar not high enough to keep the railway operational, on the 1st of June 2012, Tokachi Railway ran it's final train, and the company disbanded soon after.
Shortly before the closure, the Tokachi Railway owned a small fleet of four locomotives: one DD201 small-size shunter, one DD56 locomotive (derived from JNR's well-proven DD13), a DE10 and a DE15, both of the latter having been bought second-hand from JR East in 2004.
Diesel Locomotives