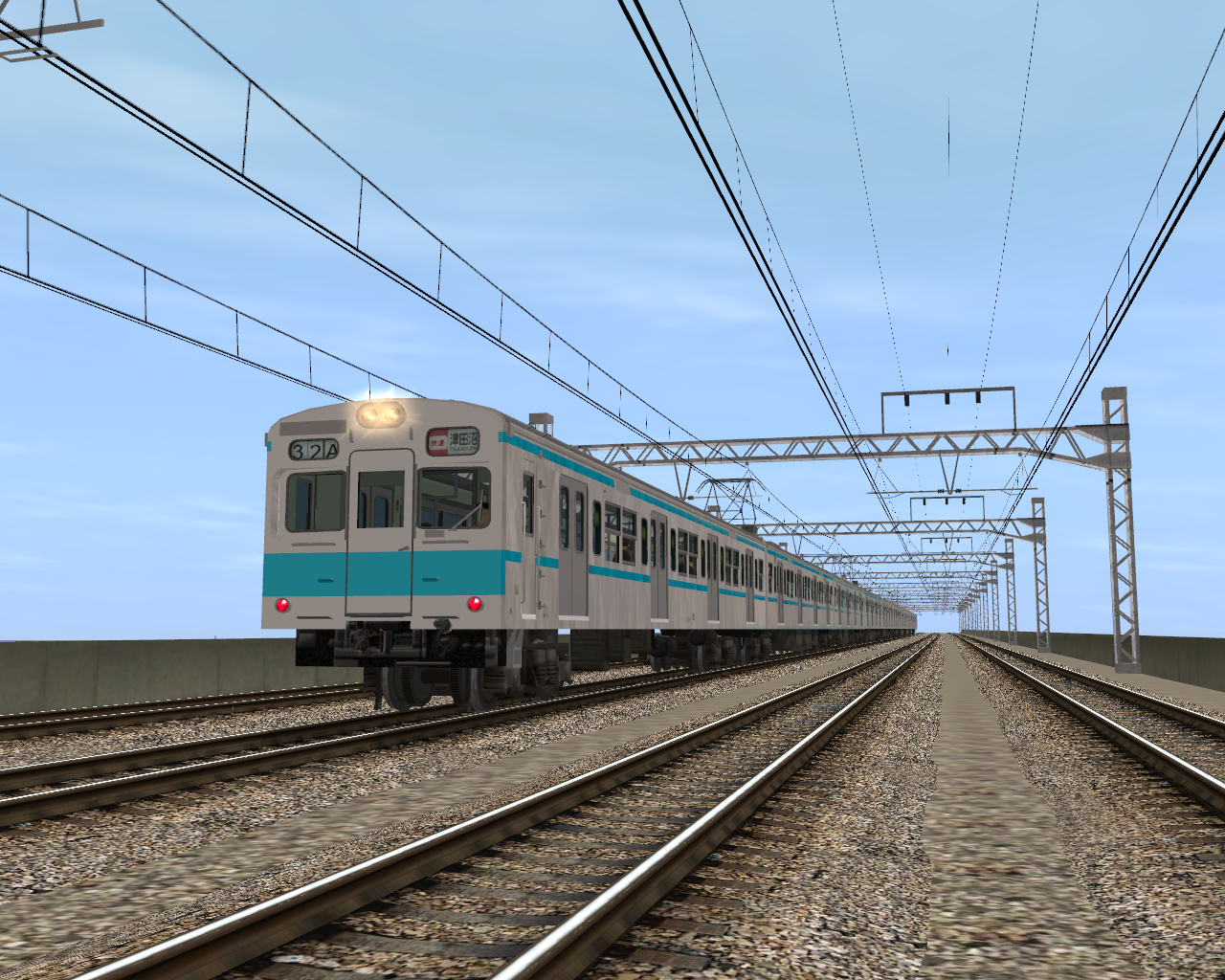 This is a reskin of the 103-1000 Series made by Keimei and avaible on the DLS (JNR 103TZ).
All the necessary dependencies are included in this .rar, included in the original content's package or avaible on the DLS.
DOWNLOAD Back to the drawing board
The 103-1200 Series was introduced in 1970 for inter-running services on the TRTA Line No.5 – Tozai Line, as a cheaper alternative to the aluminium-bodied 301 Series trains introduced in 1966 (themselves based on the 103 series design).
Built in 5 7-car sets between 1970 and 1978 by Nippon Sharyo and Tokyu Car Co., they entered service in 1971.
They were an improved version of the 103-1000 Series, built at the same time for inter-running services on Line No.9 – Chiyoda Line, but unlike the 1000s wich were fitted with the ATC-3, the most modern system at the time, the 1200s were fitted with the older WS-ATC in use on the Tozai Line.
All sets were assigned to Nakano depot.
Originally painted with a yellow line (to match the Chuo-Sobu Line colour), they were repainted to the Tozai Line light blue in 1989, and in 1991, they were reformed into 2 10-car sets and one 5-car (wich ran connected to a 5-car 301 Series set).
Also in 1989, a non air-conditioned set was transferred to Matsudo depot, for services on the above-ground Joban Line, and was replaced by an air-conditioned 103-1000 Series set coming from the same Matsudo depot.
A common fate with the 301 Series
By the early 1990s, the 103 series was obsolete, but the lack of JR East-designed EMUs capable of subway inter-running serives, meant that there was no replacement in sight for the 103-1200 Series (and also the sole 103-1000 Series set and the 301 Series).
The suitable replacement for the 103-1200s arrived only in 2003; based on JR East's successful E231 design (and with the same bodyshell of the 209-1000 Series used on Chiyoda Line inter-running services since 1999), the E231-800 Series was built as quickly as possible: the first set entered service on the 1st of May 2003, and by the 15th, the last 103-1200 Series set was taken out of service, followed by the sole 103-1000 Series set on the 30th, and by the 10th of June, the last 301 Series set was retired.
No 103-1200 Series sets were preserved, but nearly-identical 103-1000 Series sets were converted into 2-car 105 Series sets in the 1980s for use on local lines in western Japan, where they still run.
Trivia:
The 1989 color change was made to avoid people mistaking the then-new and above-ground-only 205 Series (wich entered service on the Chuo-Sobu Line in the same year) for an inter-running train.