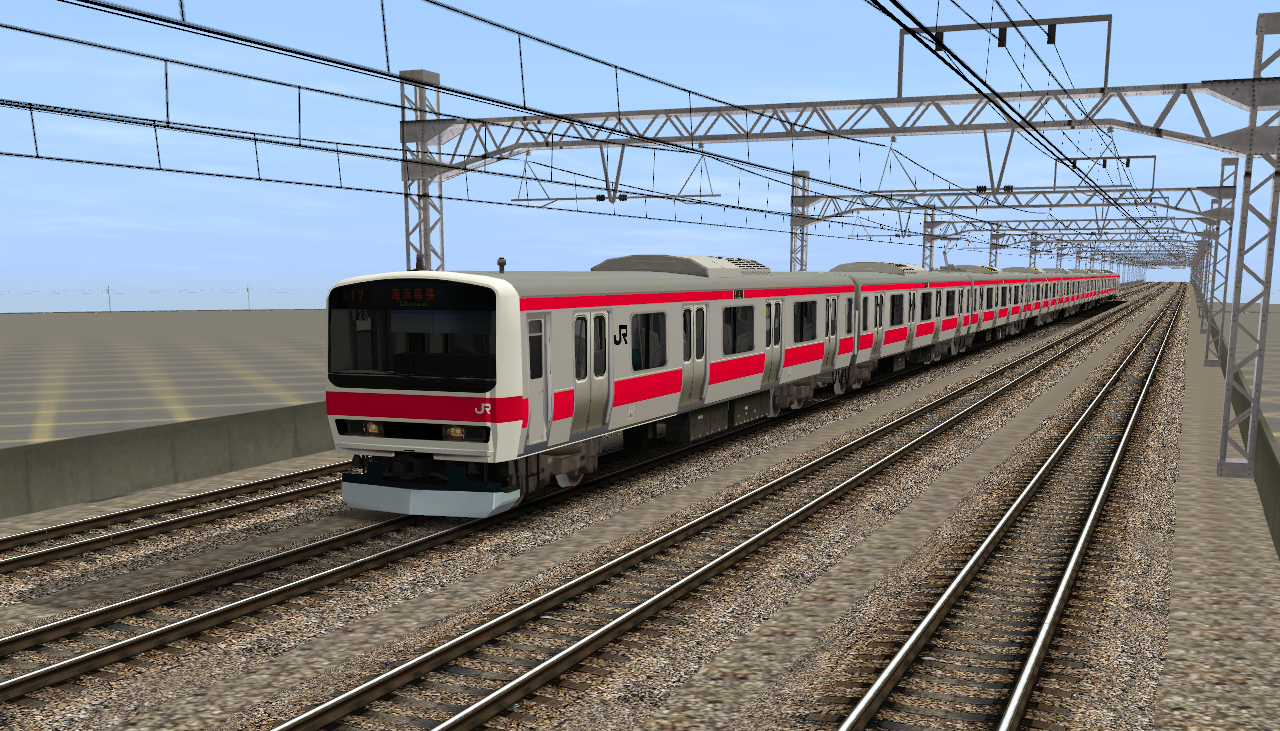 This is a reskin of the E231-500 Series made by Rizky_Adiputra and avaible on his website (jirctrainz.com).
All the necessary dependencies are included in this .rar, included in the original content's package or avaible on the DLS.
DOWNLOAD A brief interlude along Tokyo Bay…
The 209-500 Series was introduced on the Keiyo Line on the 1st December 2008, when the first of four sets transferred from the Keihin-Tohoku Line started operations, supplementing 201 and 205 Series trains (transferred from the Chuo-Sobu Line in 2001).
With the arrival of the E233-5000 Series in 2010, all the 201 and 205 Series trains were retired by the end of 2011, along with three 209-500 Series sets, wich were shortened to 8 cars and transferred to the Musashino Line, leaving only set No.34 (209-534) in operation on the Keiyo Line as of today.