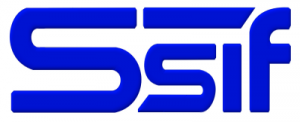 SSIF (Società Subalpina di Imprese Ferroviarie – "lower alps railway managing company") was founded in 1912 as the Italian counterpart of the two companies (one swiss and one italian) tasked with the construction and the management of the Domodossola-Locarno international cross-border narrow-gauge railway. It's swiss counterpart is the FART (Ferrovie e Autolinee Regionali del Ticino, "regional railways and bus lines company of Ticino, originally known as FRT). The Domodossola-Locarno railway finally opened in 1923 as a 52Km-long 1000mm gauge line electrified from the start at 1400v DC.
SSIF manages the section of the Domodossola-Locarno line within italian borders (thus between Domodossola and Ribellasca – this 32 Km-long section is commonly known as the "Vigezzina" Railway – the 20Km-long swiss section is known as the "Centovalli" Railway and runs between Camedo and Locarno) and is responsible for the maintainance, traffic control, ticket collection and so on of it's section of the line. SSIF owns and it's responsible for the maintainance of it's small fleet of trains (wich is shared with FART) wich are used on both "domestic" local services on italian soil as well as cross-border international services.
Relations and rules between the SSIF and the FART are laid out in an international treaty more than 100 years old, signed by Italy and the Swiss Confederation, wich states that equipment and railwaymen between the two nations are considered equal and interchangeable, and sanctifies the line as extempt from any interference, with both governments being obliged to not impede or hamper the operation of the railway in any way possible other than what is strictly necessary.
As a result of this treaty, drivers and conductors of both SSIF and FART are extempt from passport or custom controls when in service and will drive or conduct trains seamlessly from Domodossola to Locarno and vice-versa regardless of their citizenship or company.
The Domodossola-Locarno operates according to Italian laws on the italian section of the line and to swiss laws on the swiss section of the line, however, as a general rule for ease of operations, the whole line uses swiss standards, including signalling (but with the exception of level crossing) or vehicle classification regardless of national borders.
Trivia:
As with many other cases of two different companies jointly operating one railway line, between SSIF and FART there is a little bit of friendly rivalry: according to SSIF railwamen, FART only cares of what happens on it's tiny section of line and it's railwaymen are time maniacs that would have a train leave empty from a station rather than making it wait for a little delayed connection, while according to FART, SSIF only cares of what happens on it's tiny section of line and it's railwaymen aren't concerned at all with timetables and punctuality as they'll make a train wait for a delayed connection rather than have it running to book time!
One more thing FART holds against SSIF is that they accordingly are "too little concerned" with saftey in railway operations, to wich SSIF railwaymen usually promptly respond to with: yes, but all the accidents that ever happened on this line somehow happened on your section, with your trains and your FART railwaymen…
Bonus link: the entire text (in Italian) of the treaty of cooperation between Italy and Switzerland in regards to the Domodossola-Locarno line.
Domodossola-Locarno Railway (1000mm gauge)
Electric Multiple Units